Коченьеекэн Хуркэн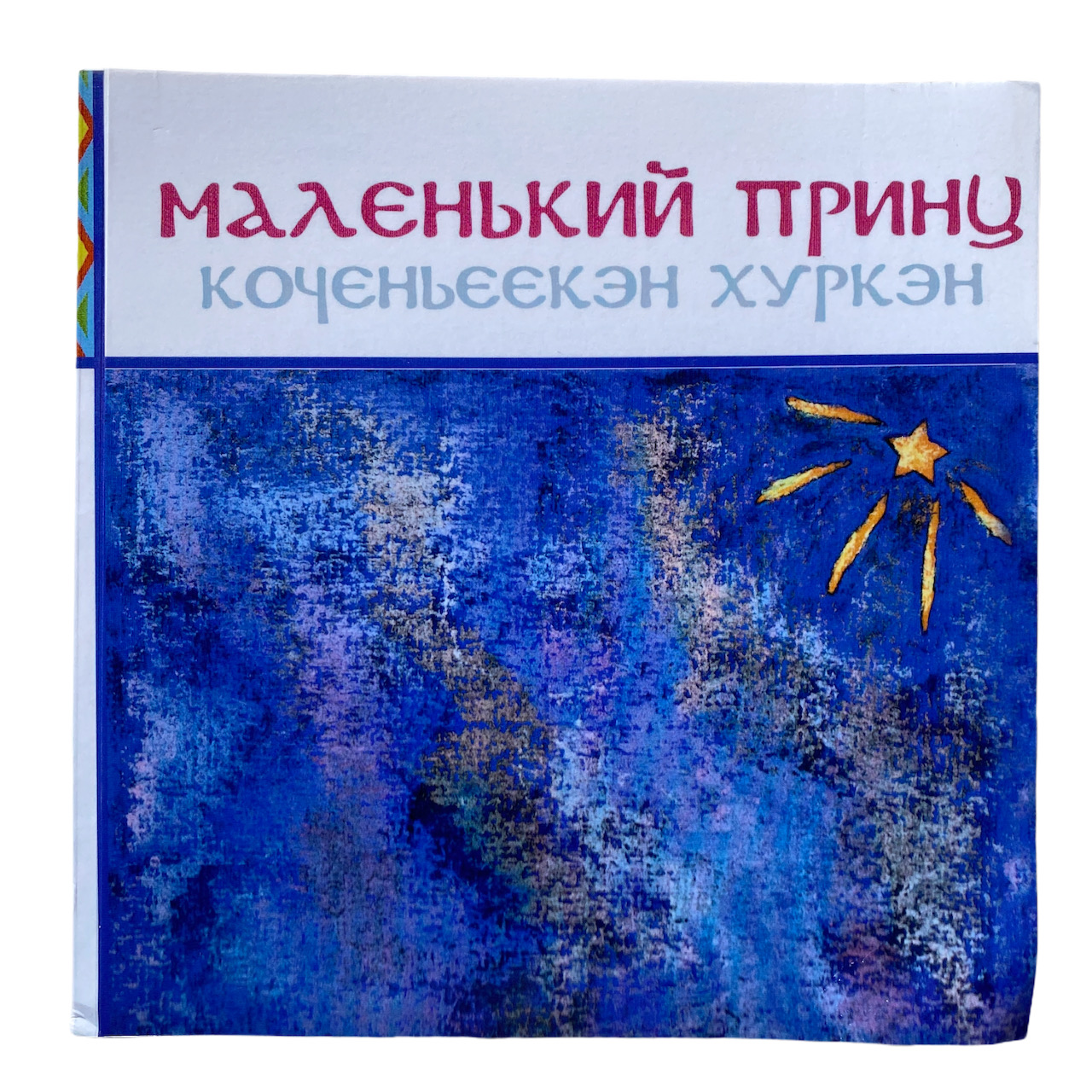 Коченьеекэн Хуркэн (Kocenyiekèn Khurkèn), in Even language.
The Even language, also known as Lamut, Ewen, Eben, Orich, Ilqan (Russian: Эве́нский язы́к, earlier also Ламутский язы́к), is a Tungusic language spoken by the Evens in Siberia. It is spoken by widely scattered communities of reindeer herders from Kamchatka and the Sea of Okhotsk in the east to the Lena river in the west, and from the Arctic coast in the north to the Aldan river in the south. Even is an endangered language, with only some 5,700 speakers. These speakers are specifically from the Magadan region, the Chukot region and the Koryak region.
This edition is a translation from Russian language to Even language by Zinaida Ivanovna Babtseva, a famous social activist of the the people of North Magadan area. Unfortunately she might never see her work published.