Кишкене Шаҳзада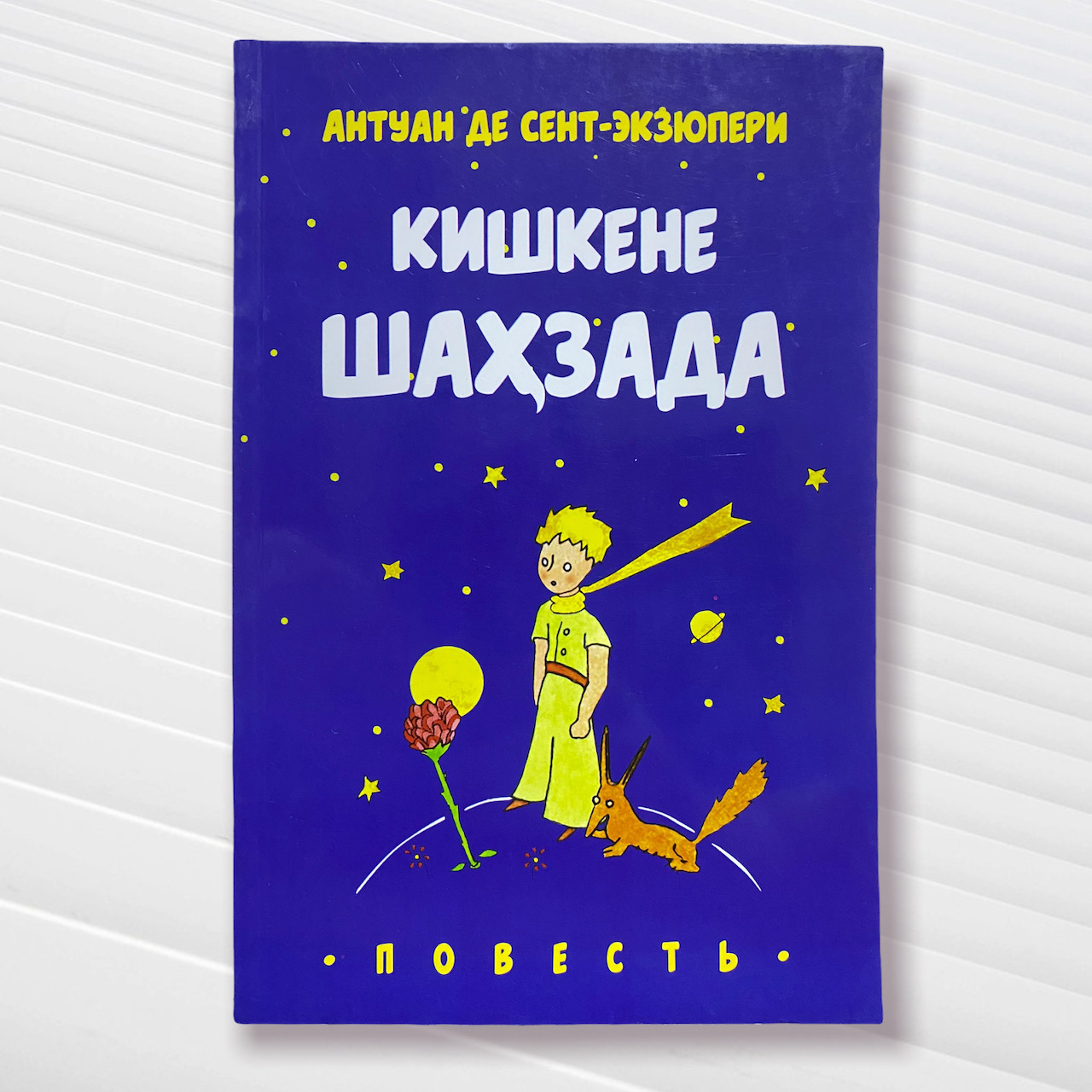 Кишкене Шаҳзада / Kishkene Shahzada — in Karakalpak Language, both in cyrillic (above) or in latin (below).
I've just got some new great friends from Karakalpakstan, an autonomous republic that is currently part of Uzbekistan. Two of them are Moldir Purkhanova and Jetes Dauletbaev. They contacted the Karakalpak translator of this book, Gúlnara Ibragimova. Gulnara gave the books, in cyrillic and latin editions to me; and Moldir & Jetes arranged to send the books to me. What a generous and kind people there in Karakalpakstan !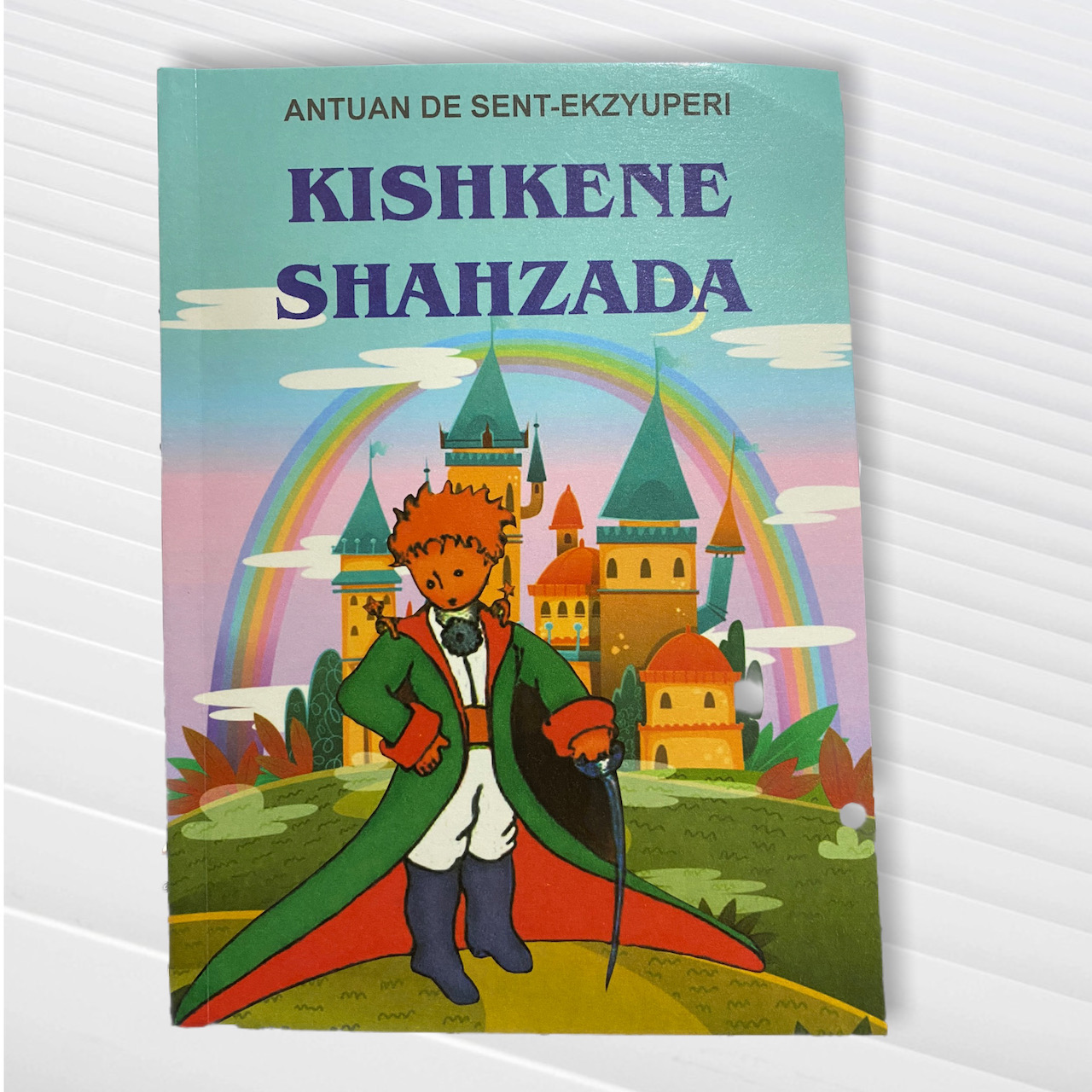 Karakalpak / Qaraqalpaq tili / Қарақалпақ тили / قاراقالپاق تىلى is a Turkic language spoken by Karakalpaks in Karakalpakstan. It is divided into two dialects, Northeastern Karakalpak and Southeastern Karakalpak. Karakalpak is a member of the Kipchak branch of Turkic languages, which includes Kazakh, Bashkir, Tatar, Kumyk, Karachay, Nogai, and Kyrgyz. Due to its proximity to Uzbek, much of Karakalpak's vocabulary and grammar has been influenced by Uzbek. Karakalpak is one of the official languages in the Republic of Karakalpakstan (besides Uzbek language).
Here's a picture of yours truly after receiving the books from Gulnara via Moldir and Jetes. They also send me a black hat — the identity from where the Karakalpaks take their name of their country: qara is black, and qalpaq is black. The picture in picture is Moldir (right) and Jetes (left).